Corporate Logistics Partners with Pulse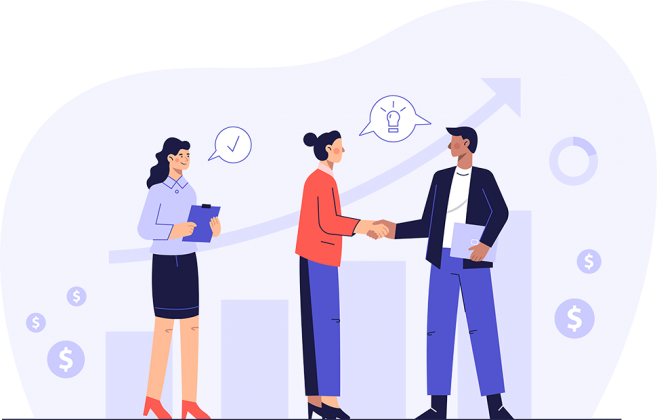 Pulse Partners With Corporate Logistics to Help Businesses Across the World Enhance Supply Chain Productivity
Pulse, a leading inspection and audit software company that creates world-class EHS and compliance management systems, is thrilled to announce a strategic partnership with Corporate Logistics Ltd, a global specialist in supply/value chain and project management. This long- awaited integration opens up new doors of opportunities for both the partners as well as the businesses from across the globe in the transport and logistics industry.
The partnership aims to use the expertise of both Pulse and Corporate Logistics to promote efficiencies and safety practices, and also enhance overall control and operations for businesses. Pulse has dedicated the last couple of years to ensuring that all its clients make the most of new- age technology to build robust and sustainable environmental, health, safety, and compliance management systems within their workplaces - more so in the times of COVID-19 pandemic. With Corporate Logistics, it's only going to go further in this mission as both the companies share the same goal.
With over 25 years of experience, Corporate Logistics continues to effectively undertake economic and strategic analysis around supply chain and marketing activities and process improvement. It also provides custom software design and builds software/hardware support and evaluates database functionality design. Through the collaboration with Pulse, the company will be able to strengthen its association with technology. Pulse's mobile and web software application will help CLL's clients digitize end-to-end processes and implement quick positive actions for issues such as hazards ID, breakdowns, accidents, and flaws in material handling, all transport modes and procurement. Improvements will occur across any type of supply chain – from health care to mining, utilities and military
We couldn't be more excited for what lies ahead of us concerning this partnership. This is an exciting time for us and our clients because two global companies that deeply believe in ease of operations without losing crucial data and quality of the evaluation are joining hands.



Simon Mangos, CEO of Pulse
"Considering that Corporate Logistics works with similar clients and relies on data for evaluating restructuring operations, and cutting down costs, Pulse's advanced data collection will only solidify the process of making clients reach their goals quicker," he added.
Corporate Logistics also maintains that they can accelerate growth and business profitability for many of their clients using Pulse's technology. The big logistics businesses that still use manual inspections for fleet, maintenance, hygiene, security, etc or the ones that struggle to set up an efficient incident reporting, action planning, and risk assessment culture will benefit hugely from the interactive and easy-to-use Pulse app.
We are in an age where business focus is on optimizing efficiency, speed and technology to meet the end customers' needs. Therefore, any supply chain tool must add to optimizing performance, whether the end goal is profitability, least cost, or humanitarian objectives. Pulse does this.

Walter Glass, the founder of Corporate Logistics
"I have seen innumerable pieces of software over my many years in supply chains, but never one that has had the scope of uses, flexibility in application, speed of adaption, ease of implementation, simplicity of use and operator data collection control, as Pulse. The benefits of Pulse were so numerous we could not afford to let the invitation to become Pulse's partner go. We look forward to working with Pulse and seeing the benefits this software tool will bring to our clients." he added.
Make problem-solving quick with Pulse
Say welcome to improvements.​