Everyone deserves a safe work environment. It thus becomes a basic expectation that your employer is implementing all the necessary precautions to ensure the safety at your workplace, for you and your co-workers, but you might be surprised to learn this is not the case. According to the Occupational Safety and Health Administration (OSHA), violations leading to injuries, particularly falls, are still widespread.
Many OSHA violations and subsequent injuries not only stem from a complete lack of necessary protections, but also from insufficient or nonexistent training. You can refer to these stats to get a detailed analysis of industry-wise injury rates.
Also Read: How Robust Quality Management System Lead to Company Success
Top 7 OSHA Fails To Watch Out For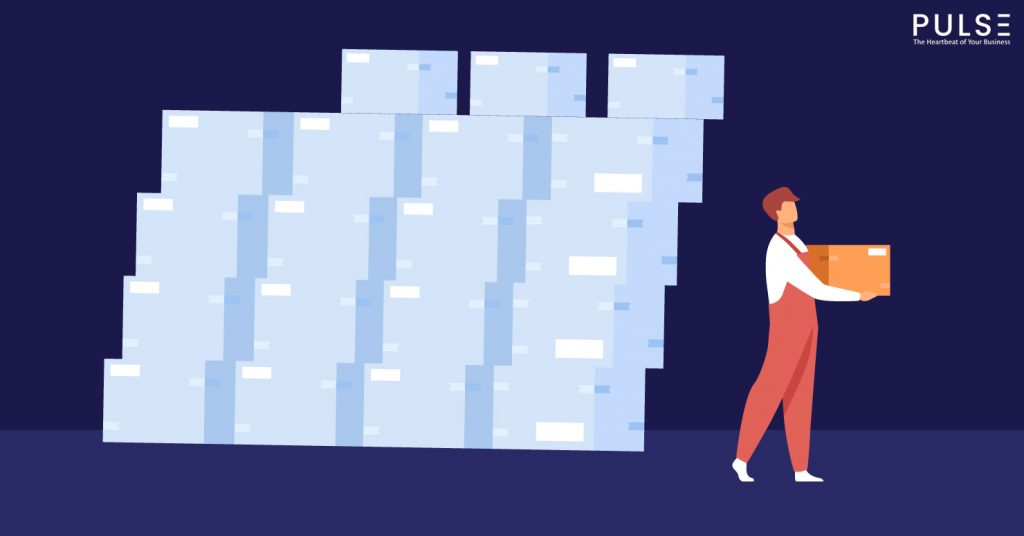 Failures are our chance to learn and thus we can stop these practices at our workplace. We have compiled some of the fails which are hilarious yet are blatant ignorance of the safety standards.
1. Littering At The Workplace
A single piece of trash can lead to a severe injury on site. Like in this case, a single banana peel can turn into a serious tumble down the ladder. Most of the time the tools are perfect but the carelessness at the workplace can be responsible for any fall. It thus becomes imperative to avoid throwing trash around in the workplace, especially on a construction site.
2. Blocking The Fire Extinguisher
Fires can break out without any notice. In such a drastic scenario, imagine the fire extinguisher being blocked by a vending machine of all things! Every second is precious in case of a fire evacuation and amidst the chaos, dealing with these kinds of hurdles can put lives at stake.
3. Forklift Door Lock
Warehouses are for secured storage of goods. What if one uses a forklift to add another layer of security? This is how it looks in action. This kind of failure is an open invitation for an occupational hazard. It can not only damage some cargo being placed in front of it but also poses a threat to the workers unaware of the forklift guarding the door.
4. Slip Of Fingers
A simple spelling mistake can obscure a clear-cut warning or an important message. Though, on the surface, cases like this seem trivial but can lead to confusion. A team has people of various ethnicities and languages. A misspelled warning can be ignored by individuals who fail to understand the words.
5. Retro Fire Extinguisher
Some tools last for a decade and serve their purpose even when they get rusty. But that doesn't apply to fire extinguishers. Like this one here, seems in pristine condition on the outside but clearly needs replacement. If you find a similar case in your workplace or residence then promptly get it replaced to secure your surroundings.
6. Makeshift Door Locks
All doors should have the ability to be locked, especially the electrical cupboard doors. There are a lot of wirings and sensitive areas in the electric board that needs shielding from the weather if the board is on the outside. But this method of keeping the door shut is akin to a ticking time bomb of a hazard waiting to happen.
7. The Leaning Tower
Stacking boxes is most of the time unavoidable due to the space constraints of a warehouse. But there has to be a limit and a proper way of stacking inventory. The boxes stacked here are clearly prone to tumbling. The goods will surely be damaged from the fall. The employees are at a higher risk of getting hit by the boxes and getting trapped in the rubble of the goods.
Also Read: Incident Management KPIs You Should Be Aware Of
Pulse – The Ultimate Audit & Inspection Tool
The fails in safety standards are to be taken seriously and changes have to be implemented to prevent them from happening at our workplaces. The reason to adopt a proactive approach to workplace safety should be creating a safe environment and not the penalties that accompany the resulting noncompliance.
Also Read: Why Do You Need Quality Management System ISO 9001 Certification in 2022?
Fortunately, there is a perfect partner for you in the journey towards achieving the best safety standards in your organization. Pulse is a 360-degree audit and inspection tool that lets you create and publish your own checklists in minutes, without needing a specialized resource to create 'em. It's an easier and faster way to get tasks executed.
With Pulse you can do the following:
Use built-in templates that are easy to use and get you started with your audit.
Schedule a daily/weekly/monthly/ad hoc inspection for your team in minutes and assign tasks.
Share the completed safety reports with other teammates for evaluation.
Assign actions to relevant individuals or groups for rectification which in turn facilitates resolving problems on the spot.
With Pulse, you can stay ahead of the curve and get a faster turnaround time by automating all the audits. In addition, you can delve deeper into the software by watching the free demo on their website.